We knew what we wanted to achieve so went after it, creating a team of likeminded people all stoked to be on the same journey, and ultimately striving for the same results. As the world continues to battle with a major waste and pollution crisis, it's fundamental that we look to a more natural and sustainable way of life to limit the negative effects and evironmental impact.
Our crew went in search for the best natural and sustainable fibres we could find, and suppliers with the same ethics as ours. After years in the making and many hours of research, development, and testing, we're super proud of the results. Quality threads without compromise. We're passionate and understand that for our planet to prosper we need to go green.
Red Sky is committed to making top quality apparel, and doing all we can for a healthier planet. We believe that the first step lies in building awareness, and the willing to change.
We continue to strive for better in all that we do. We embrace the challenge and hope to inspire... like those who inspire us.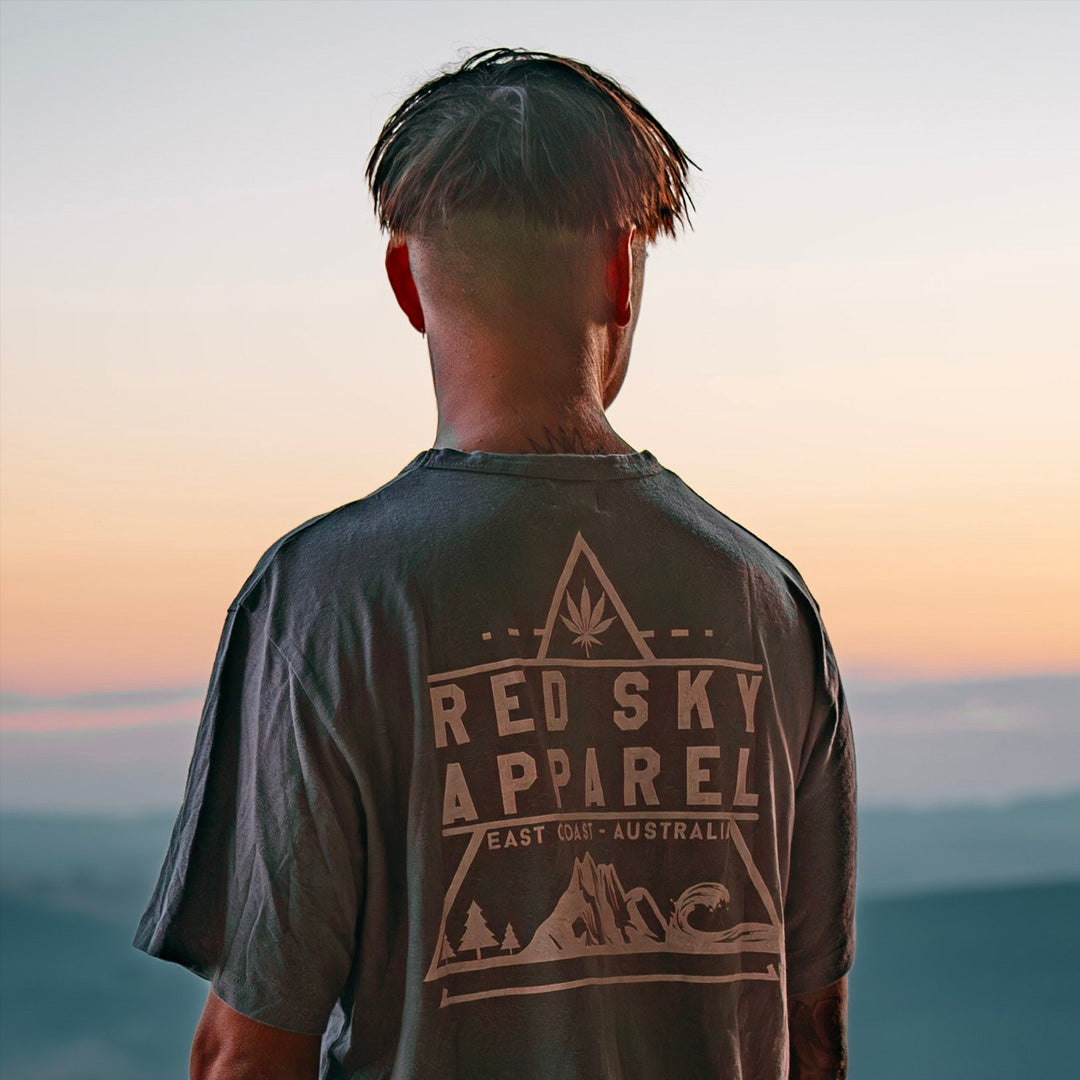 OUR SUSTAINABLE JOURNEY
At Red Sky we take our responsibility as a sustainable company very seriously. We price ourselves in knowing that our garments are of the highest quality and construction without compromising on our ethical values.

Our sustainable journey has taken us across Australia, and to many countries in search of partnering with ethical, likeminded manufacturers who share the same core values as us. We choose to partner with companies that can provide compliance certificates and full transparency through every strage of production. From safe work conditions and fair wages to supporting workers' rights and liberties. These are the standards that we expect from all entities that we align our brand.

Our passion to create an eco-friendly world through sustainability across all sectors of oru brand and lifestyle is fundamental to our beliefs and practices.

We have researched tirelessly in order to source manufacturers in the textile industry with the same mantra as our, and we are pleased to say that we have established long lasting working relations with such companies. We make conscious decisions based on what is good for our people and good for our planet. Creating positive change for future prosperity.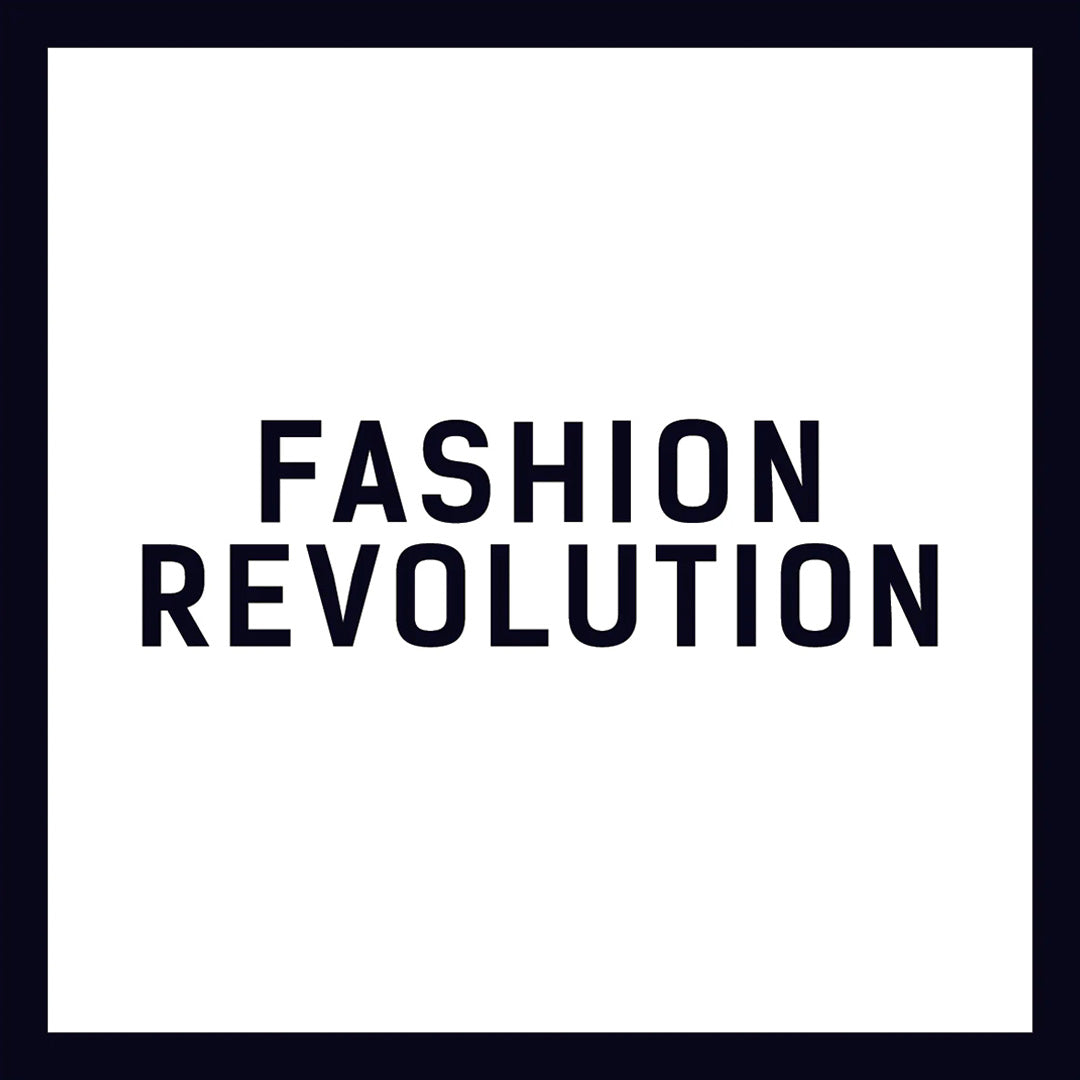 FASHION REVOLUTION
The Fashion Revolution global campaign was launched back in 2013, and it was paramount for Red Sky Apprel that we jumped on board in support right from the start of our journey.

The Fashion Revolution promotes and highlights the need for clean, safe, fair, and transparent accountability throughout the fashion industry.

We believe that consumers are holding themselves more accountable for where, and whom they choose to shop from, and as a brand, it's simply not good enough to just exist and take no responsibility. We must do all we can to support sustainable fashion, transparency across the board, and take our ethical responsibility and practices serious.

Our entire Red Sky Apparel line is designed to last, and by using hemp and other orgranic fibres this also helps to prevent the negative impact that "Fast Fashion" has had for a long time on our planet and natural resources.
As an emerging brand we are striving everyday to implement effective strategies across the board, from seed to end product, and throughout our entire process. We understand it may be some time before we can call ourselves a 100% sustainable brand, but we must stay focused on developing new innovative solutions if we are to meet this goal. We truely believe in what we are doing and proud of the positive impact that we are making to the environment.
We're stoked to partner with some amazing likeminded brands on this journey, such as 'one tree planted' and 'currumbin wildlife sanctuary' just to name a few. Building a network of amazing humans across the globe, willing to work together as a community for a sustainable future for many generations.